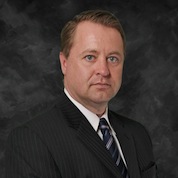 John P. Connell, Esq.
John P. Connell received a Bachelors of Arts degree from Boston College in 1989 and a Juris Doctor degree from DePaul University College of Law in 1992. John first law clerked and then practiced law as an attorney in Chicago, Illinois from 1990 through April 1995 with the law firms of Kusper & Raucci Chartered and The Law Offices of Theodore M. Becker, P.C. John established his own law practice in Massachusetts in 1994 while continuing to maintain a practice in Chicago, and then devoted his full time to the practice of law in Massachusetts when he formed the Law Offices of John P. Connell, P.C. in January 1997.
Throughout his legal career, John has concentrated his practice primarily in the area of civil litigation and licensing, particularly that area of licensing having to deal with alcoholic beverages, entertainment and professional licenses. John has represented individuals and businesses of all sizes in many areas of civil litigation, including contract matters, employment discrimination, securities' fraud, fiduciary responsibilities, professional misconduct and corporate management disputes.
Before becoming an attorney in 1992, John worked for ten years in the restaurant industry, holding such positions as dishwasher, busboy, waiter and bartender, and in such ground-level positions he developed a life-long endearment for the food and beverage industry. Throughout his legal career, therefore, John has excelled in his representation of clients both in the international wine industry, and in the business of operating restaurants in Massachusetts. With regard to clients in the alcoholic beverages industry, John represents foreign wineries located in Spain, France and in South America with regard to their contracts with United States importers and distributors, and also represents Massachusetts and the United States alcoholic beverage importers, wholesalers, brokers and retailers.
John has represented civil litigants in such various forums as the state, federal and bankruptcy courts located in Illinois, Massachusetts and other states; in the arbitration forums provided by the American Arbitration Association, the New York Stock Exchange and the National Association of Securities Dealers; before such regulatory boards as the Massachusetts Board of Registration in Medicine; the Supreme Judicial Court's Board of Bar Overseers; the Massachusetts Secretary of the Commonwealth's Division of Securities; the Massachusetts Alcoholic Beverages Control Commission; the Massachusetts Commission Against Discrimination; and before municipal zoning and licensing boards in the City of Boston and across the Commonwealth of Massachusetts.
John's appellate practice in the Massachusetts Supreme Judicial Court, the Massachusetts Appeals Court, the Appellate Division of the District Court, and the Illinois Appeals Court has generated the following decisions of note: AIF Realty v. TD Banknorth, N.A., 74 Mass. App. Ct. 1118 (2009); Correia v. Fagan, 452 Mass. 120 (2008); Chan v. Chen, 70 Mass. App. Ct. 79 (2007); Ureneck v. Ping Cui, 59 Mass. App. Ct. 809 (2003); Phoenix Ins. Co. v. Churchwell, 57 Mass. App. Ct. 612 (2003); Rainbow Int'l Marriage Service v. Cui, 2002 Mass. App. Div. 34 (2002); O'Rourke v. Access Health, Inc., 282 Ill. App. 3d 394 (1996); Cano v. Village of Dolton, 250 Ill. App. 3d 130 (1993); and Bender vs. Bd. Of Fire & Police Commissioners, 254 Ill. App. 3d 488 (1993).
As part of his litigation practice, John regularly tries jury and bench trials in the various state and federal trial courts located in Massachusetts. John has obtained successful verdicts at trial for both plaintiffs and defendants, and personally attends to every aspect of trial preparation and presentation.
© 2012 Law Offices of John P. Connell, P.C., 112 Water St., Suite 201, Boston, MA 02109